RWSN Collaborations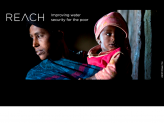 REACH: Improving water security for the poor
A global research programme to improve water security for millions of poor people in Asia and Africa.
Project start: 2015 • Project finished: 2022
Collaborators: Oxford University, UNICEF, Water and Land Resource Centre, Bangladesh University of Engineering and Technology, icddr,b, University of Dhaka, University of Nairobi, IFPRI, IWA, RWSN, IRC.
Funder: DFID

Summary:
REACH is a seven-year, global programme of research (2015-2022) led by Oxford University and funded by the UK Department for International Development (DFID) that aims to improve water security for over 5 million poor people by 2022.

As a Research into Action partner, the Rural Water Supply Network will support the design and implementation of the programme's communications strategy, supporting the uptake of the research findings and ensuring that they translate into positive policy and practice outcomes.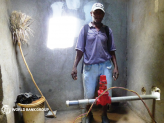 Project start: 2016 • Project finished: 2017
Collaborators: The World Bank, Aguaconsult, IRC
Funder: The World Bank

Summary:
Failure by governments and development partners to ensure sustained access to basic water supplies in rural areas is, to a large extent, the result of inadequate investment to deliver infrastructure where needed. It is also the result of a failure to ensure that infrastructure, once in place, continues to effectively provide the expected services over time.
Impressive gains from the Millennium Development Goal (MDG) era remain fragile and at risk, with various empirical studies indicating that 30 percent to 40 percent of rural water infrastructure is not functioning or functions below expected service levels (RWSN 2010).