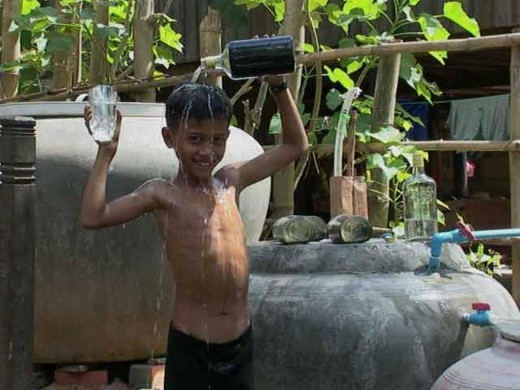 Boy and Water
© 0000 None • None
The Joint Monitoring Programme (JMP) has initiated a consultative process to develop targets and indicators on Water, Sanitation and Hygiene (WASH) to propose to the UN General Assembly in September 2013.
It wants to make sure that these optimally reflect the state of the art in monitoring. They should reflect development and human rights communities. They should take on the lessons learned from the global monitoring experience during the MDG period. A consultative document had been prepared to explains the background to this process. It provides a long list of potential targets and indicators – as well as formulations to be considered for the goal itself. It is important that RWSN members contribute to this process. The first round of consultation will take place up to 20th September 2012.
Visit the links below to find out more.
---
More Information
» JMP Post-MDG Process - How will "water" feature in the new Sustainable Development Framework?