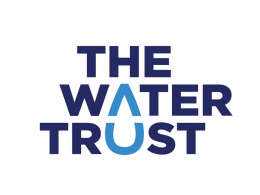 Address
601 W. 26th St; Suite 325-25
10001 New York
USA
---
Contact Person
Sarah Mendelsohn
Phone

---
Mail
info@watertrust.org
Homepage
https://watertrust.org/
Information
The Water Trust (TWT) is a non-profit that teams with communities in East Africa to implement water and sanitation programs, build wells and latrines and promote hygiene knowledge.

Our primary program is a village partnership. The TWT village partnerships program is summed up by the core objectives:
a) A hand dug well to provide a clean consistent supply of water to a village
b) Improved sanitation infrastructure, targeting one latrine per household
c) Hygiene trainings facilitated by the Project and in collaboration with the District government
d) Monitoring and evaluation of developments

We train communities to manage these developments over the long term and monitor each village for a seven-year period in line with our key performance indicators. The village elects a Water User Committee that is trained by TWT. This training instills the necessity of collecting water user fees, bookkeeping, and governance of funds so that a clean water source is sustainable and can be counted on for years to come.

TWT trains a network of Hand Pump Mechanics who are geographically assigned to village partners. The Hand Pump Mechanics also work to maintain government implementation water points and have the skill set to repair a broken hand pump with funds from the community. When necessary, The Water Trust works with each village to devise a community-led solution for a village when a water point breaks down. The Water Trust also works on innovative strategies that allow water managers to manage water points in a for-profit setting with support from local microfinance institutions.
---