We are delighted to announce today's webinar for that you can register at https://goo.gl/wZhTsH

To view past webinar recordings click here: https://vimeo.com/channels/rwsnwebinars
---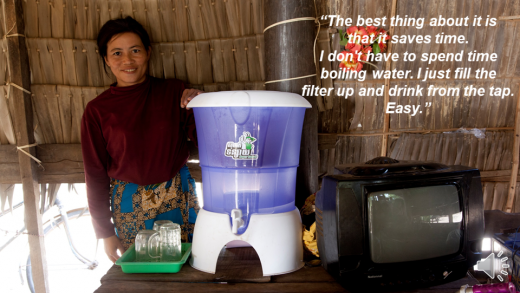 Webinar
© 0000 RWSN • RWSN
Market-based interventions offer a significant potential for sustainable and efficient improvement of WASH services, also in the rural sector and in low-income contexts. There is a general trend in the non-profit sector (not only in WASH) to facilitate and use the power of markets, and entrepreneurial initiatives have drawn a lot of attention both by funders and investors.

The webinar will highlight two examples of promising approaches to bring point-of-use water treatment products to a large number of people, including low-income households. Additionally, we will present a recently launched toolbox for entrepreneurs and organizations who want to develop market-based interventions.

Our speakers are:

• Rachel Pringle, (Hydrologic, Cambodia), an organization that sold 500,000 filters in Cambodia so far.

• Hester Foppen (Aqua for All, Netherlands), working with several utilities in Ethiopia. To develop a subscription business model for selling filters to their customers.

• Raphael Graser (Antenna Foundation, Geneva) will present a toolbox which recently was launched at SWWW.

It based on a six-year project to support entrepreneurial approaches in Asia and Africa for delivering safe drinking water to low-income households.

The three presentations (10 min each) will be followed by a Q&A session – feel free to join us and to ask questions.