RWSN Resources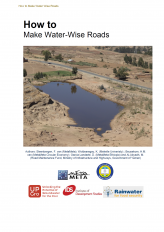 Downloads: 436
---
Author: Steenbergen, F. van, K. Woldearegay, H.M. van Beusekom, D. Garcia Landarte, and M. Al-Abyadh
Year of Publishing: 2014
Publisher: IFAD
Institution: Meta Meta, UPGro, RAIN
This note may serve as guideline on how to combine roads and water harvesting. The investment in roads in almost any country far exceeds that in local water management or watershed protection. Hence roads offer one of the largest opportunities to secure local water supplies, if done wisely and in an integrated way. This document describes both the governance and proceses to combine road development with water management as well as how recharge, retention and reuse (3R) of water can be enhanced through improved designs.

DISCLAIMER: This is a non-RWSN publication and endorsement by RWSN or any of its member organisations should not be inferred.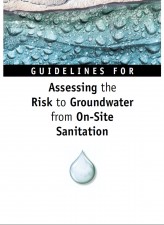 Downloads: 75
---
Author: Lawrence, A., Macdonald, D., Howard, A., Barrett, M., Pedley, S., Ahmed, K., Nalubega, M.
Year of Publishing: 2001
Publisher: British Geological Survey 2001
Institution:
There has been encouraging progress with access to safe drinking water and sanitation in both rural and urban areas since the United Nations Water Decade of the 1980s. However, more than 1 billion people around the world still lack access to safe water supplies and more than 2.4 billion are without adequate sanitation. A substantial majority of these people live in Asia where the lack of sanitation provision is particularly acute. In Africa, over one third of the population still remains without access to safe water and sanitation, and many of these can only be served by groundwater. The need for renewed efforts to improve the situation is recognised in DFID's recently published water strategy paper - ''Addressing the Water Crisis - Healthier and More Productive Lives for Poor People''.

These guidelines are an important contribution to risk assessment and the avoidance of the contamination of groundwater supplies from on-site sanitation. They have been development as part of a project funded by DFID through the water component of the Infrastructure and Urban Development Division's Knowledge and Research Programme.
Pages: 1