RWSN Collaborations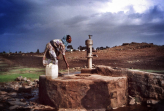 Project start: 2010 • Project finished:
Collaborators: UNICEF, Skat, WaterAid, Water & Sanitation Program, African Development Bank, Swiss Development Cooperation
Funder:

Summary:
Ensuring that rural dwellers around the world do not have to walk for hours to collect sufficient and safe drinking water is a huge challenge. In 2010, RWSN published "Myths of the Rural Water Supply Sector" which raises issues for those of us who are involved in trying to improve rural water supplies, whether as donor, Government or NGO; program manager or practitioner. It takes a hard look at our limited achievements, points to areas where our approaches need to be radically improved and sets some challenges.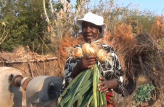 Southern Africa Self-supply Study
Review of Self-supply and its support services in African countries
Project start: 2015 • Project finished: 2016
Collaborators: UNICEF, Skat
Funder: UNICEF

Summary:
Over the recent decades, in many countries, significant progress has been achieved in improving access to rural water supplies. However, it will be almost impossible to reach universal access by using community supply models alone, as this approach will simply be too costly. For achieving the Sustainable Development Goals (SDGs) and ensuring universal access to water for all, new approaches and a shift in mindset and policies are needed.

Supported Self-supply is a very cost effective service delivery approach which is complementary to communal supplies, is aligned with Human Rights principles, supports equity and inclusiveness and achieving several SDGs.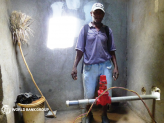 Project start: 2016 • Project finished: 2017
Collaborators: The World Bank, Aguaconsult, IRC
Funder: The World Bank

Summary:
Failure by governments and development partners to ensure sustained access to basic water supplies in rural areas is, to a large extent, the result of inadequate investment to deliver infrastructure where needed. It is also the result of a failure to ensure that infrastructure, once in place, continues to effectively provide the expected services over time.
Impressive gains from the Millennium Development Goal (MDG) era remain fragile and at risk, with various empirical studies indicating that 30 percent to 40 percent of rural water infrastructure is not functioning or functions below expected service levels (RWSN 2010).