RWSN Collaborations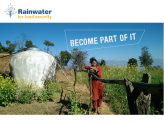 Rain for Food Security webinars
Interactive webinars that aim promote sharing of knowledge and experience in rainwater harvesting
Project start: 2013 • Project finished:
Collaborators: RAIN Foundation, Skat Foundation
Funder: IFAD

Summary:
The idea is simple. There is hardly a place in the world where it never rains. Rainwater belongs to everyone. And the methods to collect, store, use and reuse rainwater (to 'harvest' rainwater) are easy to apply. So why not spread those methods around the world?

RAIN Foundation and RWSN are collaborating on increasing understanding and uptake of rainwater harvesting, and connecting with people who are looking for help in implementing these systems.

This series of webinars show cases some of the innovative approaches being undertaken around the world.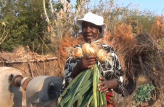 Southern Africa Self-supply Study
Review of Self-supply and its support services in African countries
Project start: 2015 • Project finished: 2016
Collaborators: UNICEF, Skat
Funder: UNICEF

Summary:
Over the recent decades, in many countries, significant progress has been achieved in improving access to rural water supplies. However, it will be almost impossible to reach universal access by using community supply models alone, as this approach will simply be too costly. For achieving the Sustainable Development Goals (SDGs) and ensuring universal access to water for all, new approaches and a shift in mindset and policies are needed.

Supported Self-supply is a very cost effective service delivery approach which is complementary to communal supplies, is aligned with Human Rights principles, supports equity and inclusiveness and achieving several SDGs.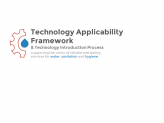 WASHTech
Bringing innovative WASH technologies to Africa
Project start: 2011 • Project finished: 2013
Collaborators: WaterAid, IRC, Skat, Netwas, Knust, WSFA
Funder: European Union Framework Protocol 7

Summary:
This EU-funded project is developing and testing a Technology Assessment Framework (TAF) to allow governments, donors and NGOs to evaluate the usefulness of new technologies for a specific national, regional or local context, and support promising technologies from piloting to mainstream use.