Nueva mini-serie de webinarios RWSN (9- 16 de noviembre, 2017
---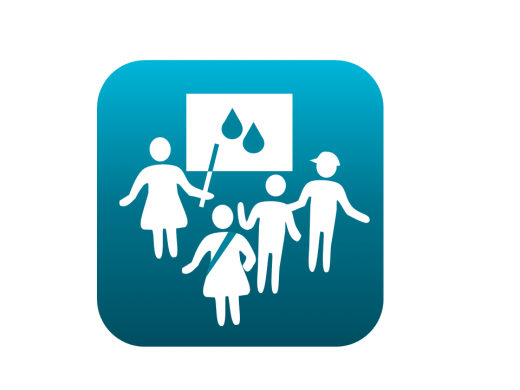 Sustainable Services
© 0000 Sean Furey • RWSN
ENG: RWSN is delighted to announce a new mini-series of webinars (on-line seminars) . This mini-series will address issues around financing rural water supply services, but also on how to make RWSN work better for you as part of a new strategy for the network. Each session will be bilingual, with one webinar in English as well as another language (French or Spanish) as we are trying to cater for a wide and varied audience. The webinars in English start at 2.30 pm Paris time/ 1.30 pm London time/ 8.30 am Washington DC time

• Thursday 9th November, 2017: Making RWSN work for rural water professionals: results from the RWSN evaluation and new strategy 2018-2023. Back in June, we announced that RWSN was conducting an external evaluation of the network to inform the development of its new 2018-2023 strategy. Many RWSN members have contributed to the evaluation as well as the process of developing the new strategy. We would like to thank you for your inputs, and take a moment to present the results of the external evaluation and the first draft of the new strategy. This webinar will open a consultation phase of 6 weeks, during which all RWSN members and partners may submit their comments on the draft strategy as a comment to our blog or by email (ruralwater[at]skat.ch). We look forward to a fruitful discussion on how to make RWSN work better for your needs!

• Tuesday, 14th November, 2017: "Grown up" finance for rural water? We all agree that there is a need for more money in order ensure sustainable rural water service provision and to reach SDG 6.1. To give an idea of the scale of the challenge: (i) Reaching SDG 6 targets 1 and 2 only requires an estimated 114 billion US$/year for capital investments – three times what is currently spent. (ii) Capital maintenance of existing water services is estimated to cost around 1.5 times the amount needed for capital investments and (iii) the amount needed for direct support of rural WASH services is at an absolute minimum 1 US$ per person per year. But where will this money come from? Join us to explore "grown up" financing for rural water and the financial bankability of rural water services.


• Thursday, 16th November, 2017: A Dollar per year keeps rural water services here? The costs of direct support. Rural water service providers, regardless of whether they are community-based organisations, small public utilities or private entrepreneurs, need direct support and supervision in order to provide good quality water services. Local government commonly plays an important role in providing such direct support services. But what do these direct support services cost? Join us to explore and discuss the costs of direct support to rural water services.

*******

FR: Le RWSN a le plaisir de vous annoncer une nouvelle mini-série de webinaires en 2017 (les séminaires en ligne). Cette mini-série comprend plusieurs sessions sur le financement des services d'eau rurale, mais également sur la façon dont RWSN peut mieux fonctionner pour votre développement professionnel, à travers la nouvelle stratégie du réseau. Chaque session sera bilingue, avec un webinaire en anglais et dans une autre langue (espagnol ou français) selon le sujet, nous souhaitons en effet toujours toucher le public le plus large dans toute sa diversité ! Les webinaires en français sont à 11h heure de Paris/ 10h heure de Dakar

• Jeudi 9 novembre 2017: Faire fonctionner RWSN pour les professionnels du secteur de l'eau rurale: résultats de l'évaluation RWSN et de la nouvelle stratégie 2018-2023. En juin, nous avons annoncé que RWSN avait commandité sa première évaluation externe du réseau pour renseigner le développement de sa nouvelle stratégie 2018-2023. De nombreux membres de RWSN ont contribué à l'évaluation ainsi que le processus de développement de la nouvelle stratégie. Nous aimerions prendre un moment pour présenter les résultats de l'évaluation externe et une version préliminaire de la nouvelle stratégie. Ce wébinaire ouvrira une période de consultation de 6 semaines, pendant lesquelles les membres et partenaires de RWSN pourront soumettre leurs commentaires sur la stratégie. Nous espérons avoir des discussions productives afin que RWSN réponde au mieux à vos besoins! (Inscriptions ici)
• Mardi 14 novembre 2017: De la finance "comme les grands" pour l'eau rurale? Nous sommes tous d'accord: nous avons besoin de plus d'argent pour assurer un approvisionnement durable en eau rurale et atteindre l'ODD 6.1. Pour vous donner une idée de la taille du défi: (i) Les ODD 6 cibles 1 et 2 requièrent un montant estimé à 114 milliards de US$/an d'investissement capital – trois fois plus que ce qui est dépensé actuellement (ii) On estime que la maintenance des services d'eau existants coûte près de 1,5 fois le montant nécessaires pour les investissement du capital et (iii) le montant nécessaire pour le soutien direct des services EAH est au strict minimum 1 US$ par personne par an. Mais où va-t-on trouver cet argent? Rejoignez-nous pour explorer la finance "comme les grands" de l'eau rurale et la viabilité financière des services d'eau rurale.

*******

ESP: Desde el secretariado de RWSN tenemos el gusto de anunciar une nueva mini-serie de webinars (seminarios en linea). Esta serie comprende sesiones respecto al tema del financiamiento de los servicios de agua, asi que de la manera cómo RWSN podría apoyar a su desarrollo profesional, a través de la nueva estrategia de la red. Cada sesión se implementará en dos idiomas, con una sesión en inglés y la otra o en francés o en español, según el tema – de esta forma esperamos poder alcanzar a un público amplio y diverso. El webinar en español empiezan a la 16.30 (hora de Madrid)/ 09.30 (hora de Honduras). Se pueden verificar los horarios para su localidad aqui.

• Martes, 14 de noviembre 2017: ¿Cuánto cuesta el apoyo directo a los servicios rurales de agua?
Los prestadores de servicio de agua rurales, independientemente si son organizaciones comunitarias, pequeños servicios públicos o empresarios privados, necesitan apoyo y supervisión directa para proporcionar servicios de agua de buena calidad. El gobierno local comúnmente juega un papel importante en la prestación de tales servicios de apoyo directo. ¿Pero cuánto cuestan estos servicios de apoyo directo? Únase a nosotros para explorar y analizar los costos de apoyo directo para los servicios de agua rural.
---
More Information