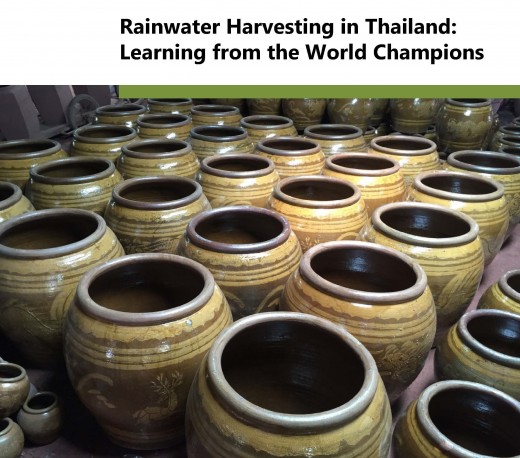 Title wide
© 2016 Skat • Skat
Project starts: 2014
Project finished:
Collaborators & Partners: RAIN Foundation, Skat Foundation
Funder: IFAD, Skat Foundation
---
Summary
RAIN Foundation and RWSN are collaborating on increasing understanding and uptake of rainwater harvesting, and connecting with people who are looking for help in implementing these systems. This series of documents showcases some of the innovative approaches being undertaken around the world.
---
Project Description
Within the context of this collaboration, RWSN developed documents and organized a series of webinars to better document the state-of-the-art of Domestic Rainwater Harvesting.
---
More Information
» Field Note of DRWH in Thailand
This document provides and overview and analysis of the historic development of rainwater harvesting in Thailand, one of the most succesful examples of diffusion of innovations in the water sector.
» RWSN start page for rainwater harvesting
This is the starting page of RWSN for rainwater harvesting, featuring links to external documents, reference website and key stakeholders in the field of rainwater harvesting.
» Webinar series on rainwater harvesting
Series of webinars, covering a wide range of financial, institutional and financial aspects of rainwater harvesting.
» Briefing note webinar series
This briefing note provides an introduction and overview of Domestic Rainwater Harvesting and the series of webinars implemented by RWSN/RAIN Foundation in 2014.